The Three Main Business Signs Every Business Needs
Although it's increasingly important that businesses bolster their online presence to improve operations and sales, you still can't beat the traditional methods. At Alpha Sign Group, we know the crucial impact that a well-placed, high-quality sign has on a business's bottom line. 
Our Alpharetta based business has been helping businesses build brand awareness for years through the production of custom signage. From creating your ideal storefront, to attracting more customers, to pointing the way to your business, leveraging the three main business signs is a crucial part of meeting your business needs — even in the digital era.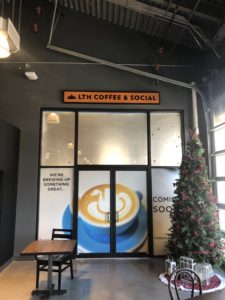 Building Logo Signs
Building logo signs are the foundation of any successful brick-and-mortar location. These signs are uniquely customized to contain the branding, logo, and color scheme of your business. By working with our expert team, we'll help you find the best materials and styles to enhance your building or storefront and draw attention to your business.
Monument Signs
If your business sits back from the sidewalk or is on a larger campus or property, you may want to place a monument sign to attract attention. These signs cut through all the noise of a busy strip-mall or business complex, providing the ultimate beacon for your company.  
Wayfinding Signs
As important as it is to get customers into your business, it's equally important that you help them navigate around and out of it as well. Including safety signs and room/building ID signs will seamlessly guide your customers to and around your business. This vastly improves customer experience and ensures everyone's safety! 
If you're tired of having your business passed over due to subpar signage, reach out to Alpha Sign Group today. Our expert team will help you with any of the main business signs you may need for your brick-and-mortar location to flourish!