Custom Promotional Window Graphics for Every Purpose
Marketing tools and graphics personalized to the needs and goals of a business and its customer base are imperative to successful function. One fantastic way to max out the marketing ability of a business space is to make use of the exterior facing windows in front and to the sides, calling attention and intriguing customers even before they step foot inside the building.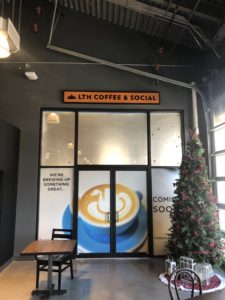 Cost and Ease of Use
Promotional window graphics are a budget-friendly method of marketing as they require minimal specialized materials to stick to windows temporarily. This is important as window-adhered displays are inherently an ever-changing aspect of the visual appearance of a store. The manufacturing and application of window coverings are also quite simple, allowing for quick rendering and installation of customized designs. Frequent removal and change as seasons, products, and business foci come and go and therefore do not incur high costs or cause a nuisance to those installing each new graphic. 
Balance of Change and Consistency
Amid the changes and fluctuations that come with business establishments, professionals need to keep in mind the principle of balance. Change is not only a necessity, but also helps to maintain a fresh and exciting air about a store or other business venture. However, too much of anything is not conducive to smooth operations or customer satisfaction. While switching out displays to fit new messages or incoming goods, businesses should also keep some complimentary details consistent for their client base. Your overall style should be ever-present, which can take on the form of constantly using the same font, similar color themes, or image spacing, to name a few. This keeps one's brand image in the forefront, while drawing attention to momentary goals, specials, and services.
Enlist the professional services at Alpha Sign Group now to personalize your place of business and make full use of your outdoor window space.