Window Graphics Enhance Storefront Impact
Window graphics are the perfect way to make your storefront stand out in any area of the country. Whether you're in New York City or Los Angeles, window graphics will help you grab the attention of passing consumers and get them to walk into your store. The difference between using window graphics and not using them can be great, as you can see from this before-and-after example. Check out these tips to learn more about how to use window graphics for your business.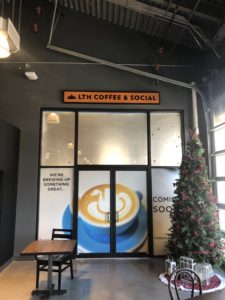 Draw More Business
You only have a few seconds to make a first impression. In fact, studies show that we form judgments about people within the first seven seconds of meeting them. The same goes for businesses. Your storefront is often the first thing potential customers will see, so you want to make sure it's saying the right things about your business. impactful window graphics are one way to do just that. A store with great window graphics can be more memorable than a store without. How? The human brain focuses on what it recognizes and registers more quickly than what it doesn't recognize. So if someone sees something in passing – even if they're not consciously aware of noticing it – there's still an imprint on their mind. It's like when someone mentions an actor or actress, and suddenly you remember where you've seen them before – even if they were just in a commercial.
Tips to Enhance Your Storefront With Window Graphics
Brilliant storytelling tools to communicate your brand identity

Promote your products and services

Provide essential information with elegant door graphics (store name, phone, hours, web address)

Makes your whole storefront more attractive and inviting.
Design Your Window Graphics with the Pros from Alpha Signs Group
At Alpha Sign Group, we understand the importance of curb appeal. We also know that first impressions are everything, which is why we offer high-quality window graphics to help improve your storefront impact. Our team of design experts will work with you to create custom window graphics that are sure to turn heads. So if you're looking to take your business to the next level, contact us today and let us show you what we can do!